MULTI-award winning creative agency
Seven52 has worked across multiple industries at all levels. Our services are tailored to each individual clients unique needs. No matter what the timeline or budget we can find a solution to fit the situation.
MULTI-AWARD WINNING CREATIVE AGENCY
Established in 1984 in the heart of Leeds, Accent is a proud independent retailer of designer clothing and accessories for men, women and children.
Over the years, Accent has developed a strong reputation as one of the UK's Denim and Outwear Specialists not only for the products they stock but also for our expert knowledge and customer service.
Accent approached Seven52 in August 2021 to create a new brand identity and custom e-commerce platform to allow them to sell and deliver worldwide.
Logo Design
We designed a clear and powerful logo which represented Accent's strong reputation and expert knowledge.
Packaging
Through packaging design we have made Accent instantly recognisable, both on the high street and through e-commerce deliveries.
Brand Guidelines
We carefully developed Accent's brand guideline with custom typography and colour palette to ensure the brand stands out in a crowded market.
Brand Deck
The Accent brand deck allows the business to showcase their expert knowledge and customer service to international fashion brands.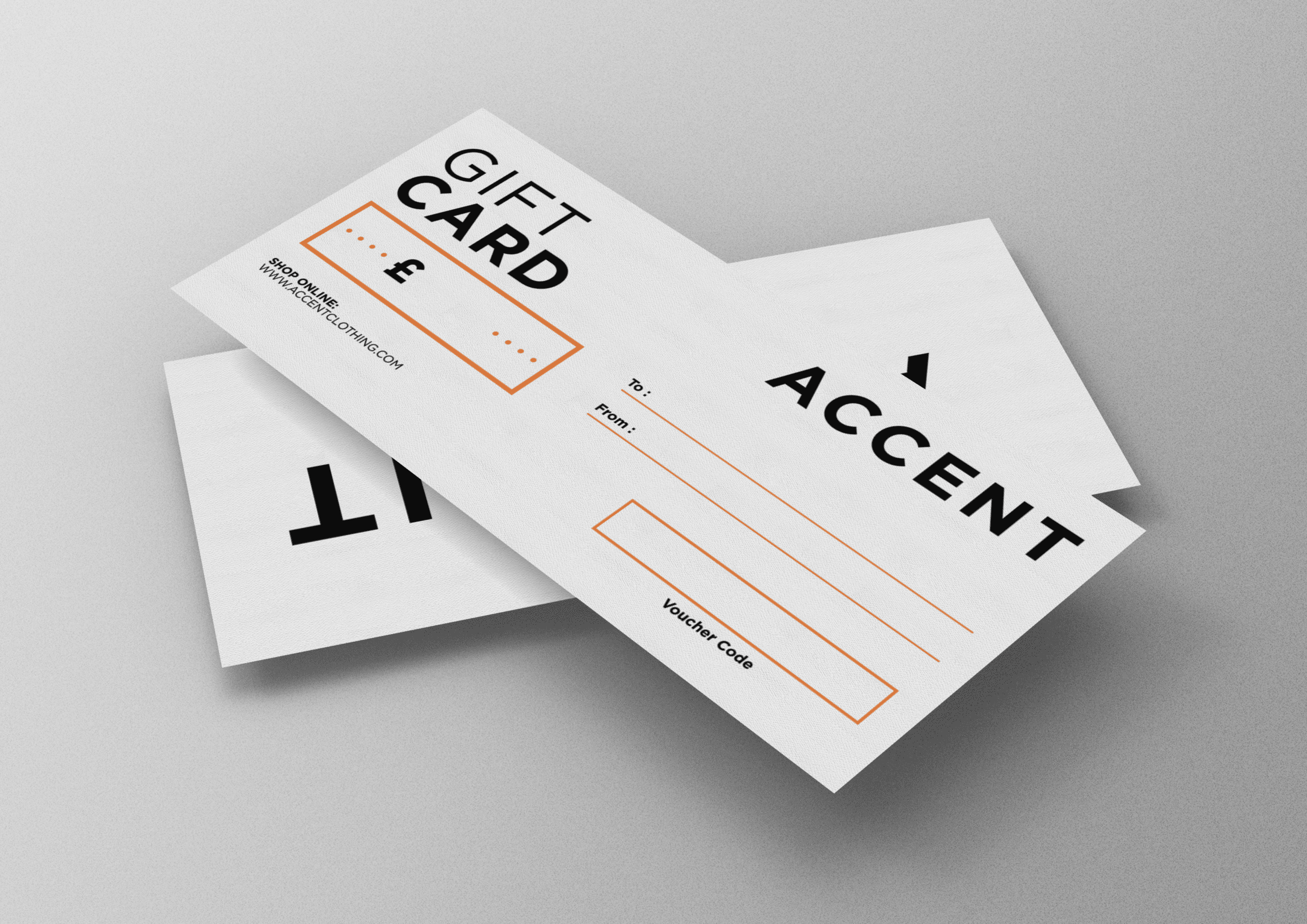 Gift Cards
We developed in store collateral to allow Accent to take advantage of seasonal purchasing and customer loyalty.
Online Adverts
Adverts were created for us across multiple online platforms including Google and Facebook advertising.
Social Media
We designed Social Media assets to ensure the brand is consistent across Facebook, Instagram, Twitter & TikTok.
E-Commerce Platform
We developed a custom e-commerce platform to give Accent the ability to sell and deliver their products globally.
Working with Jamie and the team at Seven 52 has been great. Regular meetings and clear communication meant that we completed the work on time and as per the brief, which is exactly what we wanted. Already looking to plan the next big project with Seven 52 in 2022!